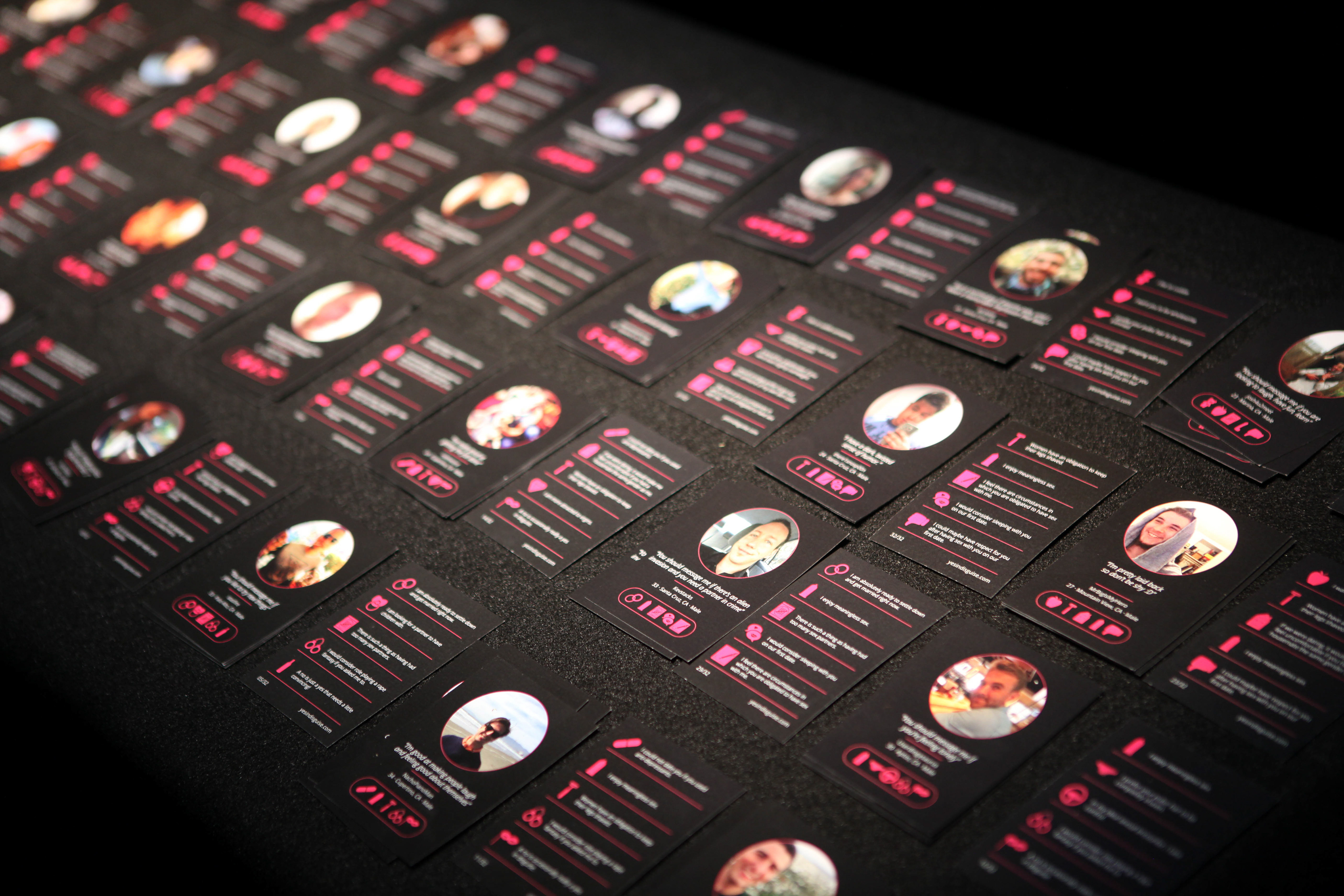 The OKCupid dating website holds a great deal of information in its database about heterosexual male users and their views on women and sexual consent. All that's required to access this data is a female profile, which anyone can easily create. The dating site collects most of this data through multiple-choice questions, and one answer stands out: "A No is occasionally really a Yes in disguise." 
The core of
Yes in Disguise
 is a computer program that searches through local OkCupid profiles to find people who have chosen that particular answer and downloads a curated sample of their data.  The data is used to produce a limited edition of trading cards that, through dissemination, dissolves the illusion of privacy and gives weight to these persistent attitudes. 
Yes in Disguise
 is an exercise in social hacking. The data representing the personal views on consent of many men is technologically vulnerable but not culturally vulnerable. Conversations about consent do not always happen at the appropriate time. This project pushes those conversations beyond the safety of the screen.
Thirty 3.5" x 2.5" Trading Cards, OkCupid Data (2016)
"Una Selfie vi Seppellirà (?)". Group Exhibition. Esc Atelier autogestito, Rome, Italy. May 23, 2017.
"Yes in Disguise." MFA Now 2017 Juried Exhibition. Root Division, San Francisco, California. March 1-25, 2017.